Difference between underground and open pit mining safety
Within the industry there are different sectors where security is of great importance. The difference that mining has is that the work areas where the workers work are not created by the human being but have to adapt to the location and the workplace.
For this reason the working conditions in the mines are hard due to the risk of mineral fall, if we speak of underground mining or the high sea level that can be reached (5,000m). Depending on the type of exploitation in mining, we can highlight two forms:
They are all those activities that are carried out to extract raw materials that are deposited under the earth. Access to these raw materials is done by galleries and wells that are communicated to the surface.
It refers to any excavation carried out above the ground in order to extract any mineral from a natural deposit.
As far as danger is concerned, the two forms of extraction are dangerous but the underground makes it even more dangerous. To think that to extract underground mining we have to go through galleries of little space, there may be formation of gases, subterranean slopes, possibility of detachment of rocks …
In order for mine workers to be protected and safe, these mines and mining communities form security committees to ensure that conditions are as safe as possible. They also make emergency plans for transportation of wounded workers and evacuation of anyone who is in danger.
Mining operators must provide protective equipment to all workers and keep them in good condition. It should be ensured that each of the operations while they have first aid supplies and that all workers have access to these. In order for workers to know what to do in case of an emergency, operators must inform workers about the hazards of chemicals and other risks related to mining activities, such as the use of explosives and landslides.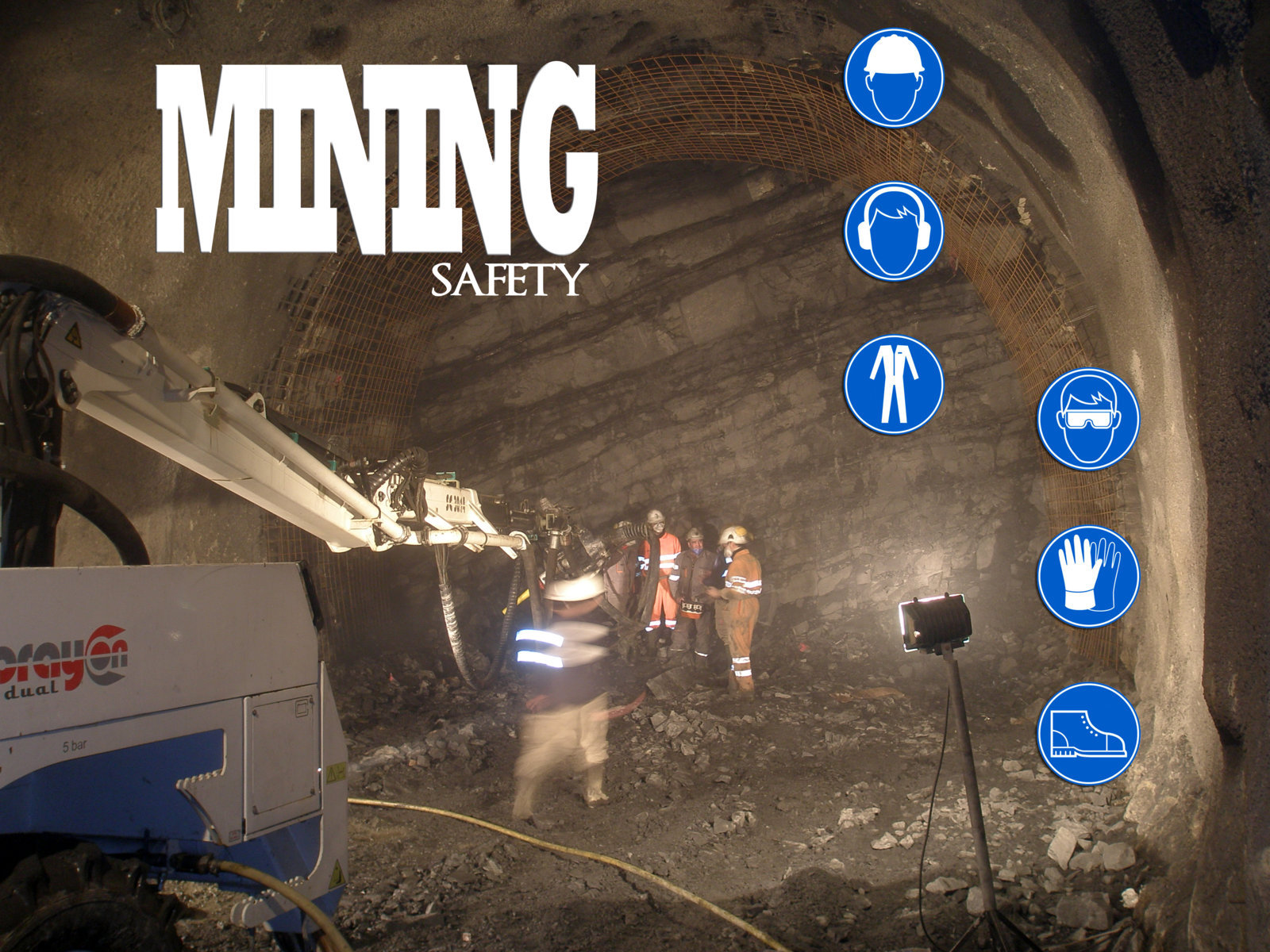 Prevention tips for safety in underground mining
CHECK that there is no possibility of rockfall.

NEVER

work under the influence of alcohol.

ALWAYS

use personal protective equipment.
When working at heights,

ALWAYS

use safe ropes or points.
Make the corresponding gas measurements.

NEVER

move on equipment that is not prepared for personnel transportation.
Prevention tips for safety in open pit mining
NEVER exceed permitted speeds.
Warn your superiors if you are not able to do any work.

ALWAYS

follow mine safety procedures.